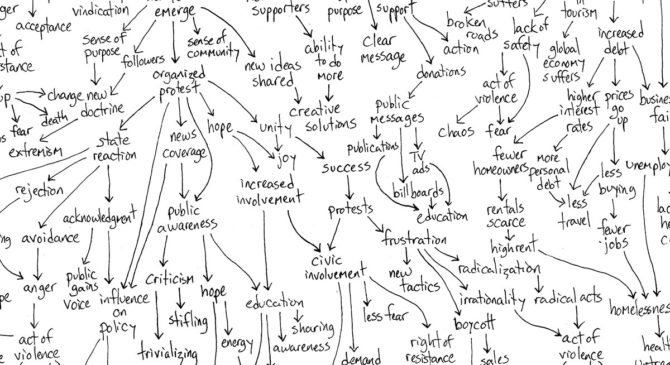 Patterns of Action, volume 1, issue 1 features Earthjustice as its inaugural non-profit profile. Originally published in February 2017.
Earthjustice profile
Non-profit name: Earthjustice
Main focus: Environmental Law
What they do: Represent the earth in court
Total Revenue 2016: $55,719,843
Number of Members: approximately 80,000
Good to know: 49% of their revenue goes towards litigation (that means almost half of the money raised goes to actually fighting in court)
New developments: In 2015 hired a VP of Diversity and Inclusion to increase diversity within the organization.
They represent the Standing Rock Sioux Tribe in court to help defend their rights against the Dakota Access Pipeline.
From Earthjustice's president about Trump's recent decision to re-open the pipeline issue: "We will see his administration in court."
Faced with daunting environmental issues, it can seem overwhelming, intimidating and paralyzing to take action or even to know what to do. Most do what they can but rarely know how any actions besides changing buying habits can have a measurable effect on the world we care about.
Fortunately, Earthjustice exists with the skills and understanding of the complex policy-driven and legally-complicated venue where change can be most effective. We may boycott a product or post on Facebook about an issue that upsets or angers us but Earthjustice is actually capable of arguing on our (and the earth's) behalf to change the laws that cause the most damage.
Just this year, Earthjustice managed to help oppose and stop a housing development from being built just five miles south of the Grand Canyon's South Rim. They are also working to overturn Nevada's decision to eliminate incentives for solar power customers. These and many other projects across the country and around the world work in tandem with local communities and organizations to look out for the health of the people, the land, and everything that lives within. With the current administration questioning climate science, looking to expand oil production and transport and deregulate many aspects of business, it has never been more important to look out for our well-being and the health of the land that provides us so much.
What you can do
Donate as little or as much as you can or set up an automatic payment for $10 per month (the cost of ONE average lunch). If you can sacrifice one lunch out per month, you can afford to give.
How to donate to Earthjustice
Visit their website to find out more, donate online, or offer to volunteer.
Sources:
earthjustice.com website
Earthjustice 2016 Annual Report
Read more Patterns of Action
You can find the full, print version at Wasted Ink Zine Distro in Phoenix, AZ or on their online store. Each issue includes a flow chart, corner map, action plan, gardening calendar, non-profit profile, and other goodies.