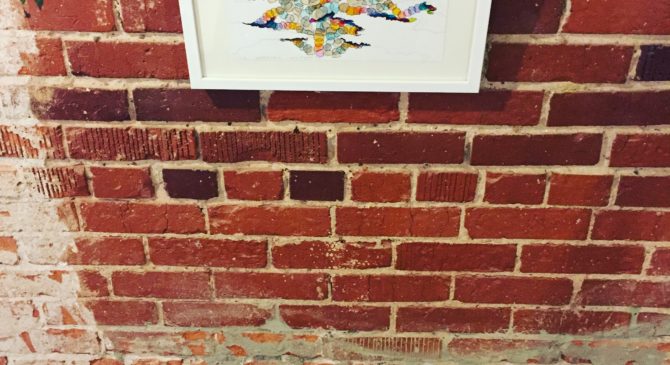 I'm excited to be sharing my new series of horizon drawings at The McKinley Club in downtown Phoenix. This is a co-working and small offices space that was beautifully renovated. Thursday, they have their weekly Happy Hour from 5pm-7pm. Then, this Friday, they're hosting a Community Yard Sale from 7-10pm where anyone can bring things they're trying to get rid of and have a beer.
Jen Urso creates performance, video and drawings that explore endurance, persistence, change, and ignored or forgotten moments and places. Jen Urso is a Pollock-Krasner Foundation grant recipient and has exhibited in Arizona, New York, Colorado, Mexico City and Rio de Janeiro. Jen received her BFA from Carnegie Mellon University and has attended artist residencies in Virginia and Wisconsin. Come check out her artwork from her exhibition entitled, "The Visible Edge" in the McKinley Club! For artwork inquiries, contact 801-201-1211 or kim@mxdarts.com. Come check out her artwork housed in The McKinley Club! For artwork inquiries, contact 801-201-1211 or kim@mxdarts.com.
I'm also particularly fond of their Saturday, June 4 event a National Day of Civic Hacking. Systems are meant to be constructed and corrupted.
Here's my statement for the show:
This series of drawings visualizes the occupation of spaces with our breath. I draw the visible horizon, whether it be of static or moving things, and then fill it with moving breath that pushes up against that edge. When we look at the horizon, we can't see what space belongs to who or whether we are allowed to be there. We occupy it with our gaze. It becomes full. We can choose whether to take it in or allow our vision to be stifled. We can permit ourselves to push against the edge that appears to be defined for us.